Floor Cleaning Specialists
Buffing & Polishing | Stripping & Waxing | Tile & Grout Cleaning | Vacuuming & Mopping
Serving the Richardson, Texas Area
If you are looking for a floor maintenance program, including hard surface stripping and waxing for your facility, you've just found the local experts! Specializing in floor stripping, waxing, and buffing since 2018, Black Belt Floor Care has amassed the skills to handle any floor maintenance program.
---
Call for a FREE Quote
---
Convenient Floor Cleaning Scheduling
When you call Black Belt Floor Care to handle your floor care, you'll receive professional service with each and every visit. We schedule appointments around your busy schedule and arrive on time. All work is coordinated so as not to disrupt your operation.
Call (469) 746-3752 today for a free estimate and receive:
Free Consultation
& Written Estimate
Written Floor Care
Program & Schedule
Direct Dealings
with the Owner
Richardson's Flooring Experts
Different floors require different care. Following proper industry standards and techniques for stripping and waxing floors will prolong the life of your flooring, while applying the wrong products will shorten it. We've all noticed commercial floors that have been neglected. Even worse, companies that are not well-versed in the proper procedures for caring for various flooring materials can create more harm than good. Call the experts at Black Belt Floor Care for beautiful, protected floor maintenance.
If you are looking for a floor maintenance program for your business, Black Belt Floor Care is the janitorial services provider that can deliver. We specialize in providing quality floor stripping and waxing services, as well as routine buffing and recoating. In the commercial cleaning industry since 2018, Black Belt Floor Care has gained the skills and knowledge to handle floor maintenance for all types of flooring.
The condition of your commercial property speaks volumes about the business you run. Walking into a facility with shining, squeaky-clean floors give off a sense of excellence. We offer premium floor care to businesses located throughout the local area. From lobby floors to dining floors, Black Belt Floor Care will get every floor in your building cleaned. Call today for a free commercial floor cleaning quote.
Insured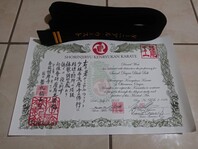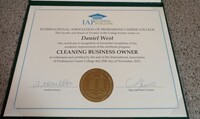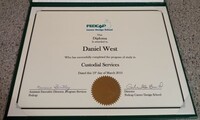 ---
Call for a FREE Quote
---