Floor Cleaning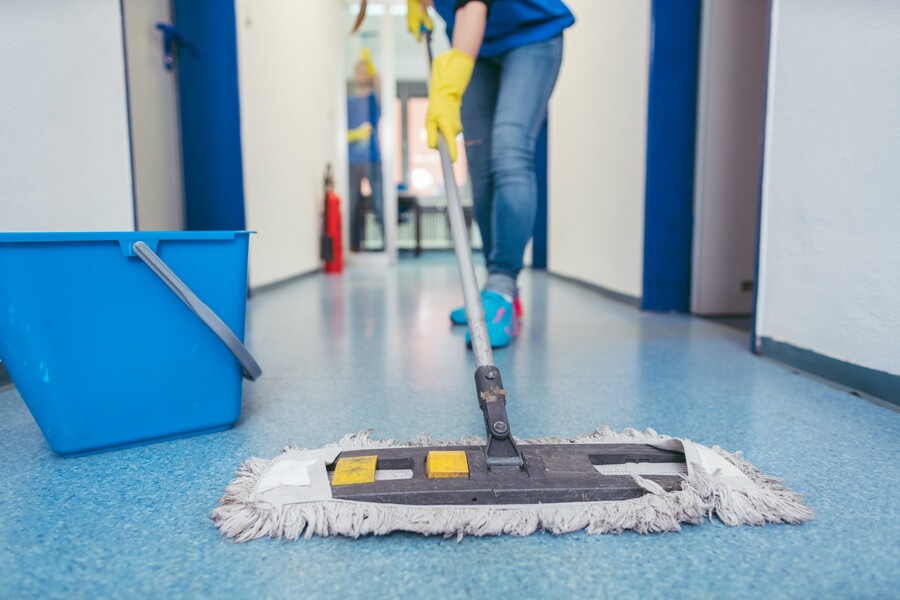 With the constant foot traffic your floors endure, so much unwanted dirt is tracked into the house. Sweeping and mopping can be back-breaking and time-consuming work. Not to mention, you try to get the floor cleaning done quickly which makes it easy to miss spots. Black Belt Floor Care makes it easy to fight this endless battle with you and your floors. We have been providing professional floor cleaning services for over 5 years - and with beautiful results! Our expert floor cleaning crew will remove the built-up dirt from the high traffic areas as well as clean the less worn areas. No corner will be missed with our attention to detail!
★★★★★
"Daniel showed up quickly and outperformed my expectations. I can't recommend Black Belt Floor Care enough!"
- Reza T.
---
Call for a FREE Quote
---
Knowledgeable Floor Cleaning
Here at Black Belt Floor Care, our floor cleaning technicians understand that different floors require different cleaning materials and techniques to ensure your floors do not get damaged by the wrong cleaning product and cleaning method. We utilize only superior floor cleaning products for your concrete floors, wood floors, vinyl floors, VCT floors, and more.
Types of Floors Black Belt Floor Care Cleans
Black Belt Floor Care can clean any of the following types of floors to perfection,
Concrete
Tile
Laminate
Vinyl
Linoleum
Wood
Ceramic
Marble
Stone
Call Black Belt Floor Care for Superior Floor Cleaning
The cleaning products we use are safe but effective, and your floors will be protected as we clean them. The end result: your floors will look and feel clean and pristine! With Black Belt Floor Care, you can say goodbye to the dirt and stains lingering on your floors, and say hello to beautiful floors! Call (469) 746-3752 for a free quote.
Frequently Asked Questions (FAQ)
1. What kind of chemicals does my company use?
I Don't use many companies' brands only two very trusted brands I think are the gold standard of the cleaning industry. My second option is Ecolab, I mostly use it for more commercial use, and my go-to first option is Zepp for my all-around everyday use.
2. What kind of clients do I work with?
I work with all diverse clients but I usually work in small medical settings. Such a walk-in urgent care centers, dental clinics, pet grooming or care clinics, plastic surgery clinics, rehab centers, massage therapy spas, and Physical therapy centers. I also work with a lot of contractors with warehouse or office floor cleanings.
3. Do I work at night and on weekends?
Yes we do our hours of operation say standard business hours but we run 24 hours when you have set up an appointment during business hours we can accommodate whatever your availability is just call and we can set up a time and day.
4. How do I maintain the floors after you finish the work and leave?
In my opinion, you can just use all-purpose cleaning liquid with cold water to clean and maintain the floors. If you choose our services you can buy a bottle of all-purpose solution after the job is complete.
5. What kind of equipment do I use?
I have a low to high-speed buffer machine, wet/dry vacuum, fan, three buckets and mops, all solutions for hard floor care, rags, gloves, scrapers, all buffer pads, and all kinds of extra essentials needed for the job.
---
Call for Fast FREE Quote
---