Floor Stripping and Waxing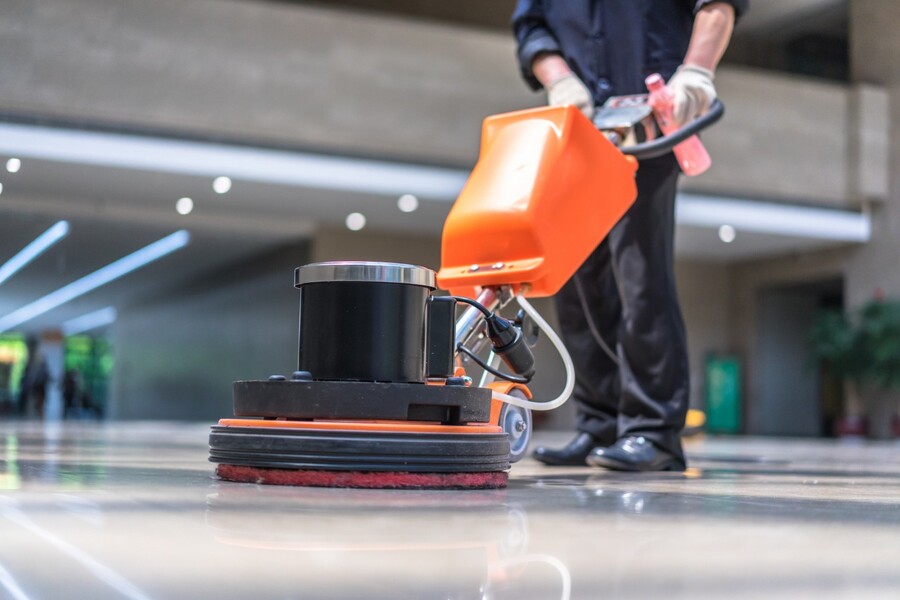 Has your VCT flooring lost its luster? If so, it's probably time to strip what's left of that old finish and restore a clean glow! With over 5 years in the cleaning industry, Black Belt Floor Care is well equipped to handle your floor stripping and waxing job. If you are searching for a quality floor maintenance professional for your residential or commercial flooring, you've just found the trusted local experts!
★★★★★
"Daniel did an amazing job, he is such a kind and professional person and made our floors look amazing. I would highly recommend him if you need your floors done, we will have him back in a month for floor stripping and waxing moving forward."
- Hope S.
---
Call for a FREE Quote
---
Black Belt Floor Care's Floor Stripping and Waxing
Specializing in floor stripping, waxing and buffing since 2018, Black Belt Floor Care has both the passion and expertise to restore beautiful sheen to your VCT tile floors. Whether you are looking for a one-time strip and wax or would like to get set up on a regular flooring maintenance program, call the experts from Black Belt Floor Care today at (469) 746-3752.
Call the Floor Stripping Experts at Black Belt Floor Care
If your home or commercial floors have been neglected, give them TLC they deserve, at a price that works for your budget. We'll have your floors looking sparkling new once again. Call the cleaning experts at Black Belt Floor Care for beautiful floor stripping, waxing and cleaning services.
Convenient Floor Stripping Scheduling
When you call Black Belt Floor Care to handle your floor stripping and waxing project, with will work with you to schedule a time that will be minimally disruptive you your family life or your business operations. With our hard surface floor maintenance programs, you'll receive professional service with each and every visit.
Call (469) 746-3752 today for a free stripping and waxing estimate and receive
Free consultation to assess your flooring needs

Reasonable pricing

Written estimates

Supervisor on site

Responsible, caring crew

Quick, convenient scheduling
Frequently Asked Questions (FAQ)
1. Do I have any training or Certifications to clean and polish floors?
Yes, I have a cleaning business license, I went to a one-year cleaning trade school for general cleaning, and also I have two specialized cleaning certifications (the first being hard floor cleaning certification which I learn stripping and waxing, tile and grout cleaning, tile scrubbing, and floor polishing). (Second is carpet cleaning certification, I was taught to shampoo, bonneting, hot water extract, and spot vacuum). Lastly, I will be going back to school for two more certifications to expand the business soon window cleaning, and epoxy resin/concrete polishing certification.
2. How many times should the floors be stripped and waxed?
I believe the floors should be stripped and waxed twice a year and buffered once a month or every other month depending on how much traffic is in the area. If there is a lot of traffic then once a week can be another option.
3. How much do I charge?
There are a lot of factors that go into cost, how bad the floors are, how many coats of wax the company has to put down, how many times the areas need to be stripped, how long it would take to complete the job, is there furniture that has to be moved around, and the size of the job the bigger the job the more its may cost because I charge by square footage. I charge 25 cents to 45 cents a square foot. 25 cents being my lowest cost and less maintenance and 45 cents being my highest cost and most maintenance work and labor. 35 cents is the in-between a little bit more maintenance meaning extra wax.
4. How long does the job take?
It depends on how big or small the job is, and how bad are the floors. On average my company times to do a small job 2 to 3 hours, a Medium job of about 5 to 6, and a big job can be somewhere between 8 to 12 hours.
---
Call for Fast FREE Quote
---